Train Ticket Online Booking: Handy Tips to Save Money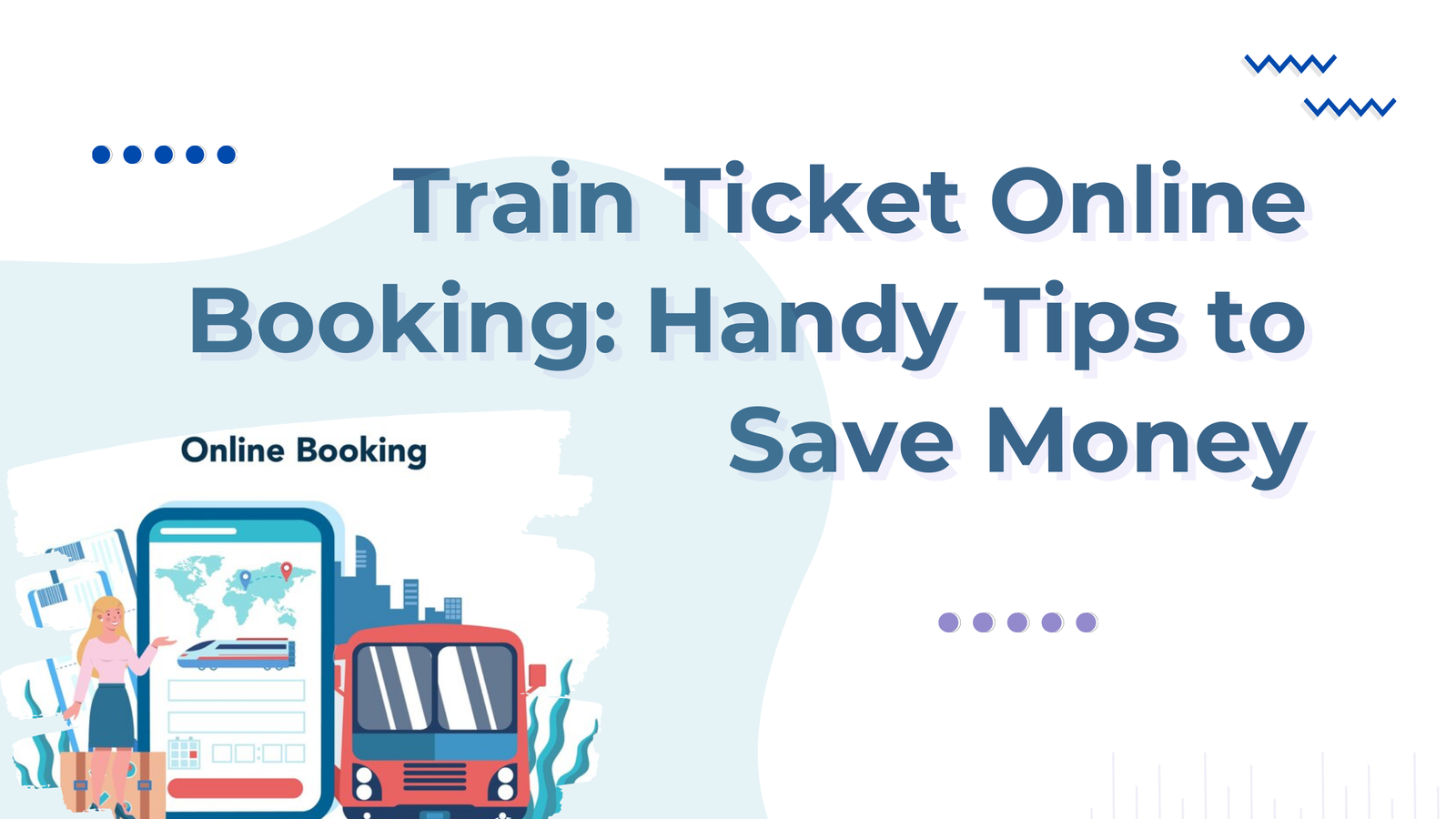 Train Ticket Online Booking: Handy Tips to Save Money
While buying a product or booking services, we always look for ways to save a surplus of money. Saving money is the best method to increase your funds. 
Just like any other service, IRCTC train ticket booking is one of them. Travelling by train is one of the cheapest modes of transportation available. But train tickets are only sometimes cheap. However, there is always something that can save your back. Yes, there are specific tips you need to follow to get train tickets online at a fair price. 
We are here to help you comprehend some of them. Below are some things you need to know while online train ticket booking. 
Be the first on the scene. 
Booking tickets in advance can turn out to be extremely helpful for you. You can save up to 50% on your train tickets. Usually, advance tickets go on sale 12 weeks before you travel. You must be quick with your actions because the tickets sell fast. 
Purchase different tickets 
It might sound bizarre to you, but the approach can save plenty of money for you. Instead of buying one ticket for a journey, purchase several. Did you get what we are saying? If you are touring from destination A to B, instead of travelling the whole trip in one go, you can split the journey. But ensure the train stops where you want to change trains. 
The method can be highly effective for you.
Use a rail card 
When booking your tickets, go for your rail cards since they offer discounts on train ticket booking. For those who travel often, this is the best advantage for them. 
Multiple kinds of rail cards are available, like national and regional, for students, and pensioners. Just ensure you always have your railcard when you travel, as ticket inspectors often ask for the same. You can use the digital one on your phone or carry your physical card. 
If you are a rail card holder, you enjoy the perks of it and save plenty of money without any issues.  
Go for discounts 
There are multiple discounts you will see when booking train tickets online. 
Children: If you haven't booked any tickets yet, let us tell you your kid can travel with you for free until they are five. Even after that, they got up to 50% discount on rail fares until 12. 
Senior citizen discount: When booking tickets for senior citizens, either male or female, you can choose the senior citizen quota. The benefits of this quota are available to males who are 60 years old or older and females who are 58 years or older. Indian Railway offers a 40% discount to males and 50% for females. Ensure you have an original identity card with you. 
Just like this, multiple other discounts you will witness when online train bookings, ensure you get them right. 
Opt for sleeper class.  
When the weather is good outside, you can opt for sleeper class rather than first or second class. With that, you can enjoy the fresh air, experience a different ambience, and meet the real India that gets lost somewhere in the AC bogie. Sometimes choosing sleepers refreshes your mind and primarily can save plenty of money. 
Book food online 
When travelling by train, you can book your food online with multiple food delivery apps available for the customers. Through the app, you can order your favourite food anywhere. Moreover, these apps also offer discounts and extra cashback so that you can save money. 
The app you can use is Quick Tatkal. They have helped many travellers to get their favourite food in the comfort of their seats at the next station. 
See if there are any tickets left for the previous halt.  
There are certain times when you are in hurry to book tickets. In such instances, rather than booking tatkal tickets, you can opt for the previous halts of your desired destination. It is often seen that tickets are available for the next or previous station. With this, you can readily save plenty of your money. So, when booking tickets, keep this approach in mind. 
Use Coupon Codes 
Look for coupons when booking train tickets online. You can get a tremendous discount on your booking with the help of coupon codes. Numerous apps like Paytm, Gpay, and more offer multiple codes for travellers. You can choose them and avail a desired amount of discount readily. 
Avoid Fridays and Sundays 
It has been seen that multiple people travel by train on Sunday and Friday. Avoid this time of the week. Moreover, the train fares during this time are at peak, so go for other days of the week. 
Avoid Peak Times 
The fares rise during peak hours. You will notice that even stations are the busiest during the morning and late afternoon on the weekdays. You must avoid the peak time if you can. 
Book Your Tickets with Quick Tatkal App
Travelling by train is one of the cost-effective modes of the railway system. It can save you plenty of money. Are you unaware of where to book the affordable train online? 
Quick Tatkal is here to help you in the process. We have set a huge market base for providing online train ticket booking to travellers. So, whether you want tatkal booking or general booking, you must choose Quick Tatkal App for faster train tickets. 
Booking tickets these days is just a mouse click away. You do not have to worry about going to the station and standing in a long queue for the tickets. Just book it online and save on your expense. We have even provided you with handy tips to get the savings approach right. 
Have a joyful and pocket-friendly travelling!