The Ultimate Guide to Booking Tatkal Tickets in India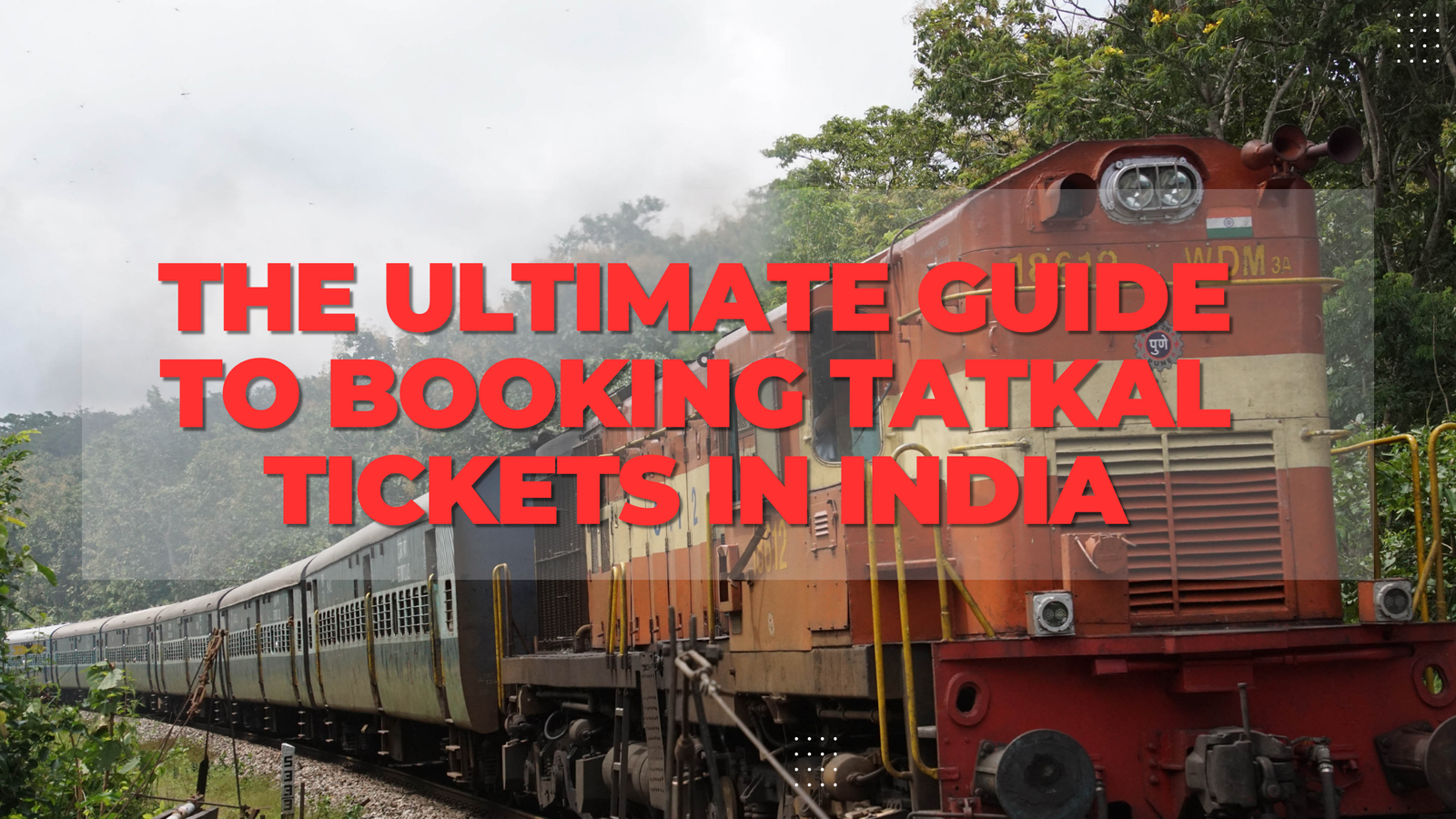 The Ultimate Guide to Booking Tatkal Tickets in India
Are you planning a last-minute trip? Are you yet to book your tickets? You might be worried about how to book one in less time. No need to fret; Indian Railways have introduced special tatkal ticket online bookings for those who want the tickets at the last moment. 
You will get the advantage of booking seats a day before the scheduled train. Moreover, gone are those days when people had to rush to the travel agents to get their seats reserved. With the advent of technology, you can readily book your tickets from the comfort of your home. Let's get more knowledge about what tatkal booking is and what benefits it offers. 
What is Tatkal Ticket Booking? 
Tatkal train ticket booking allows passengers to book tickets one day in advance. It is a popular way to reserve seats when you come up with something urgent. 
Tatkal tickets are available in almost all categories except first AC, including sleeper class, 3A, 2A, and executive classes. The procedure followed here is according to a first come, first serve basis. The ticket window opens at 10 am, and one needs to be quick to book their tickets. 
A quick tour of tips one should know to book tatkal tickets 
Have you ever booked your tatkal tickets? If so, you might have noticed that reserving those last-moment tickets is challenging, and it would be best if you were quick to get your seats reserved. We understand your pain, so we are here with some tips you need to follow to be successful in the procedure. 
Enter the details of passengers in advance to save plenty of time. 

Passengers must log in with more than one credential to access IRCTC's website or app. 

Ensure you use the fastest mode of payment when making online payments via net banking. 

Only book tickets on trains for which tatkal tickets have already been exhausted. 

If you want to book tickets with AC classes, passengers must try to book in second AC first as it gets filled less quickly than 3AC. 
What are the timings for tatkal ticket booking? 
The tatkal tickets are booked a day before the actual date of the journey. 
For AC tatkal tickets booking- 10 AM 

For NON-AC ticket booking- 11 am
Let's understand how to book tatkal tickets with Quick Tatkal Tickets. 
Booking tickets with Quick Tatkal is easy, and you must follow a few steps. Let's understand them briefly. 
Step 1: First, you must open the Quick Tatkal app to book seats. 
Step 2: Now, click on the "tatkal booking" to create a form for further procedure. 
Step 3: Fill out the journey details as mentioned in the form, like passenger name, mobile number, and more. Once you have filled it, save the record. 
Step 4: Now, you must wait for the tatkal windows to open to reserve the seats. Click on the "book now" option to start the booking and visit the IRCTC's official website of IRCTC Rail Connect app. 
Step 5: After this, your form will fill out automatically, which makes reserving tickets easy.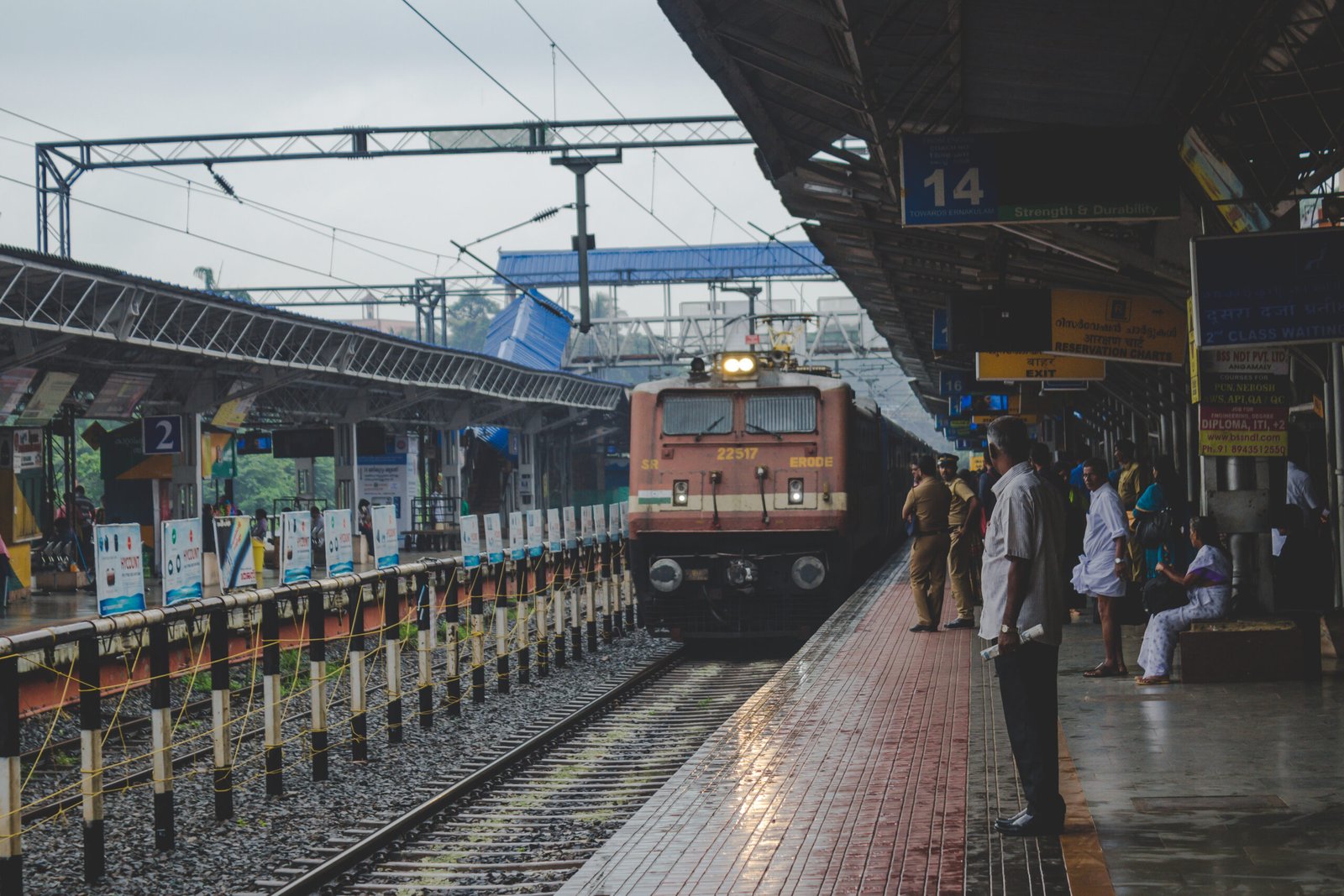 What are the rules for booking tatkal tickets? 
You must follow some basic rules when booking your seats through tatkal tickets. Here is the list of rules and regulations one needs to know. 
You can book a maximum of 4 passengers per PNR for tatkal tickets. 

No concession is allowed in

tatkal ticket booking

, and the same applies to the senior citizen's benefit. 

No need to furnish identity proof at the time of

tatkal ticket booking

and one of the passengers needs to produce their identity at the time of the journey mentioned by the Indian Railways. 

Modification of tickets is not permitted. 

On the confirmed tickets, you will get a refund. 
Provision for a tatkal refund for waitlisted and RAC tickets 
You will get a refund from the website in case the ticket is cancelled up to 30 minutes before the train departs or you reserve other waitlisted tickets under tatkal quotes. 

RAC or waitlisted tickets are approved if they are already confirmed. 

Passengers need to file a Ticket Deposit receipt (TDR) with the proper reason and claim a refund in case the train is delayed by 3 hours or cancelled. 
You will be charged 25 per cent of the ticket fare for cancellations made within 48 hours and up to 12 hours before the train's scheduled departure. If you cancel your ticket within 12 hours and up to four hours before the train's scheduled departure, you will be charged 50 per cent of the fare. 
Things to know about tatkal refund
If your train runs late by 3 hours, you will get a refund. 

If the train runs on a diverted route, the boarding and destination station are not on the delayed way. 

If the passenger does not want to travel on a diverted route, but the train runs on that route, the passenger will get a refund. 

If the passenger has been provided with a reservation in the lower class and does not wish to travel, the passenger will receive a refund. 
In case the railway's ticket is cancelled over 48 hours before the train's scheduled departure, a deduction of flat cancellation charge is made at:
Rs 240 for the AC first class/ executive class 

Rs 200 for AC 2 tier/first class 

Rs 180 for AC 3 tier/ AC chair car/AC 3 Economy 

Rs 120 for sleeper class 

Rs 60 for the second class. 
Book Tatkal Tickets with Quick Tatkal! 
Now you don't have to stand in those long queues to book your tickets. But, with the advent of technology, the tickets are available online now, and you can readily book them through the Quick Tatkal app. We have provided you with complete information for the same. You don't know when you will have to deal with an unknown business, so tatkal ticket reservation is here to help you. 
Lay your hands on the app and get your reservation done without worry.