Important Things You Need To Know More About PNR Status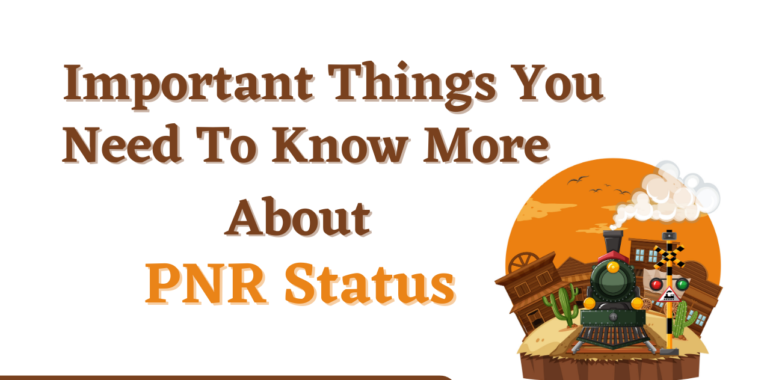 Important Things You Need To Know More About PNR Status
The terms PNR number and PNR status are frequently used by Indian Railways from the time a train ticket is purchased till the end of the voyage. Thus, before boarding the train, you must understand the PNR number and how it benefits the passengers. And how can you find out the latest confirmation information by checking the  PNR status of your waitlisted ticket? This is all the information you need to know about PNR status.
How Do You Find My PNR Number?
Every traveler who purchases train tickets receives a personal 10-digit number called a PNR number or passenger name record. Each journey has a different PNR number.
An automated PNR number is produced every time you book a ticket, whether through the IRCTC website, a railway counter, the Rail Connect app, or other websites and apps from third parties. A single PNR number is given to a maximum of 6 passengers if a group reservation is made.
What Does a PNR Number with 10 Digits Mean?
PNR numbers contain comprehensive information about a passenger or passengers and the trip. Your itinerary information is kept in the centralized database the Centre of Railway Information Systems runs whenever you purchase a train ticket from Indian Railway (CRIS).
PNR numbers contain information about the passenger, such as name, gender, and age, as well as itinerary details, such as class of travel, boarding station, and destination station quota, as well as fare.
The system that keeps the details of each booking generates a 10-digit number called a PNR. It basically serves as a reference number to access this data. The passenger and trip information is stored in the database for nine months.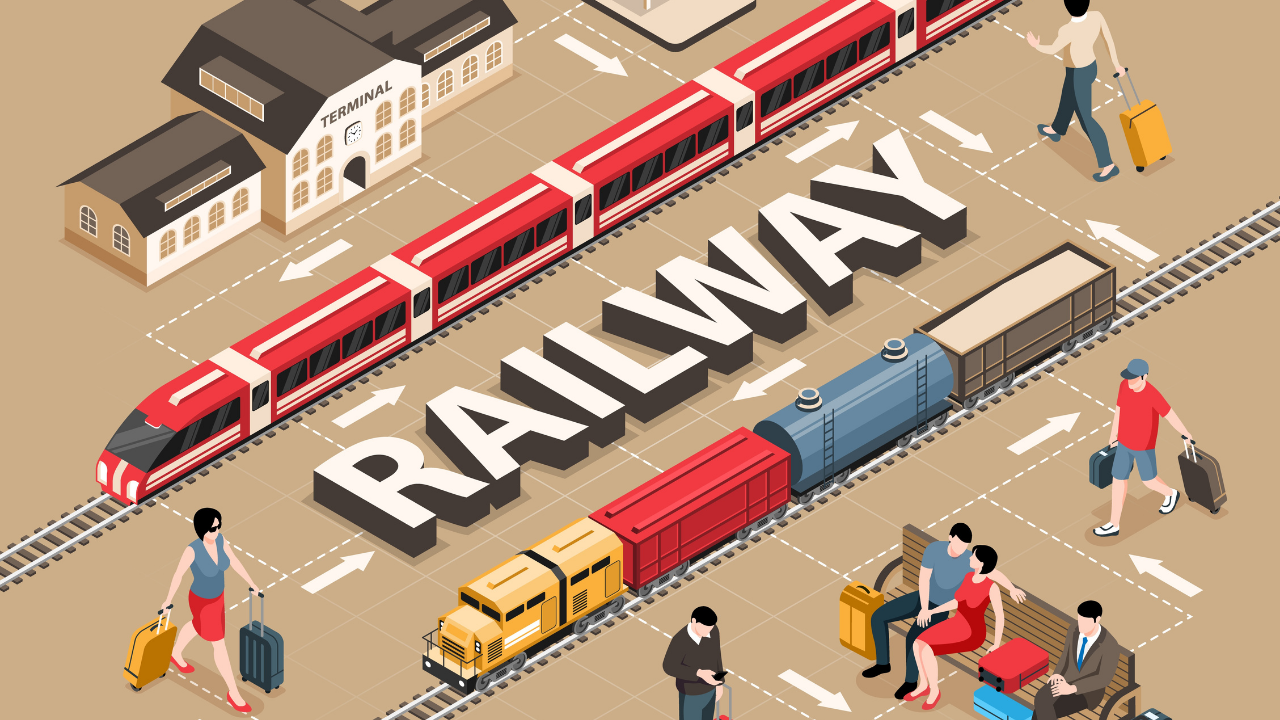 Where on Your Ticket Is a PNR Number Mentioned?
The PNR number is labeled in the top left corner of counter tickets.

You receive your PNR number on emails, reservation slips, and SMS messages when you book e-tickets. The PNR number is written in a distinct cell at the top.
Exactly What Do the Numbers Mean?
Ten digits make up each PNR number. What does each number in the PNR mean, then?
The meaning of a 10-digit PNR is as follows:
A PNR number's first three digits are: It denotes the Passenger Reservation System, or PRS, from whence the traveler's ticket, was issued.

A PNR number's first digit contains information about the railway zone from which the train originated.

The PNR number's final seven digits are: To make your PNR number distinct, which are random codes.
What Is The Status of A Train?
You may find out the current status of a passenger's reservation for a train by checking their PNR status. Additionally, it offers in-depth details regarding the location of the train seat, carriage, and other aspects of the train and voyage.
Your PNR number could be used to check the status of your confirmation if your ticket was on the waitlist when you made the reservation and if you want to know if it has been confirmed or not. PNR Status is another name for the reservation's current state.
By looking up the IRCTC PNR status online, you can learn the following:
Name of the train and its number

Seating location, coach, and quota

The date of the train trip

Rail reservation status (waitlisted, confirmed, RAC, etc. at the time of reservation)

Present situation (Waitlisted, confirmed, RAC, etc.)

Information about the train ticket price

class for rail travel (1 AC, 2 AC, CC, SL, etc.)

Status of the chart preparation (prepared or unprepared)

From (Source Station) (Source Station)

To (Destination Station) (Destination Station)

Boarding location

Up to what you've made a reservation
PNR Status-Checking Techniques
You have a few options for checking your PNR status. They consist of the following:
Passenger Reservation Inquiry for Indian Railways, NTES (for unregistered users)

IRCTC's official webpage (For registered users)

IRCTC app for mobile (For Android users)

Inquiry desks for Indian Railways

Further mobile applications and external websites

Charts for final reservations
How to Online Check PNR Status
On the official IRCTC website, only a registered user can check the PNR status for Indian Railway train tickets. With NTES, the Indian Railways Passenger Reservation Enquiry service created by CRIS, unregistered individuals can check their PNR status.
Using the IRCTC website, you can check the PNR status online:
Step 1: Go to the official IRCTC website.
Step 2: Go on to the website with your legitimate login information.
Step 3: On the Menu Bar, click the "Trains" tab and choose "PNR Enquiry" from the drop-down menu. A page for PNR checking will appear.
Step 4: Input the field provided with your ten-digit PNR number. Choose the blue "Get Status" button.
Step 5: You will receive a PNR status report with all the details of your rail ticket reservation.
Using The Website For Passenger Inquiries For Indian Railways
Step 1: Go to the NTES website for Indian Railways Passenger Inquiry.
Step 2: Under the menu bar at the top of the website, select "PNR Inquiry." A page for verifying PNR Status will appear.
Step 3: Input the 10-digit PNR number that has been assigned to you and press the "Submit" button.
Step 4: An itinerary summary and your train's PNR status will be shown.
How to Use SMS to Verify PNR Status
If you don't have access to the internet, you can also check your PNR status check through SMS, thanks to Indian Railways. To check your PNR status in real-time on your phone, text the following to 139 from your mobile device:
Enter your ten-digit PNR number in the format: PNR.

For instance, PNR 4360393388

Your cellphone number will get a PNR status SMS with information about your trip, PNR status updates, and confirmation updates.
An AI-based tool called Quick Tatkal supports train passengers all the way through their journey. To reduce traveler stress, it offers a variety of rail capabilities, including the option to check train PNR status online, Train Fare, Seat Availability, Live Train Status, and order meals on board trains. Download our app from the Google play store and get all the information.